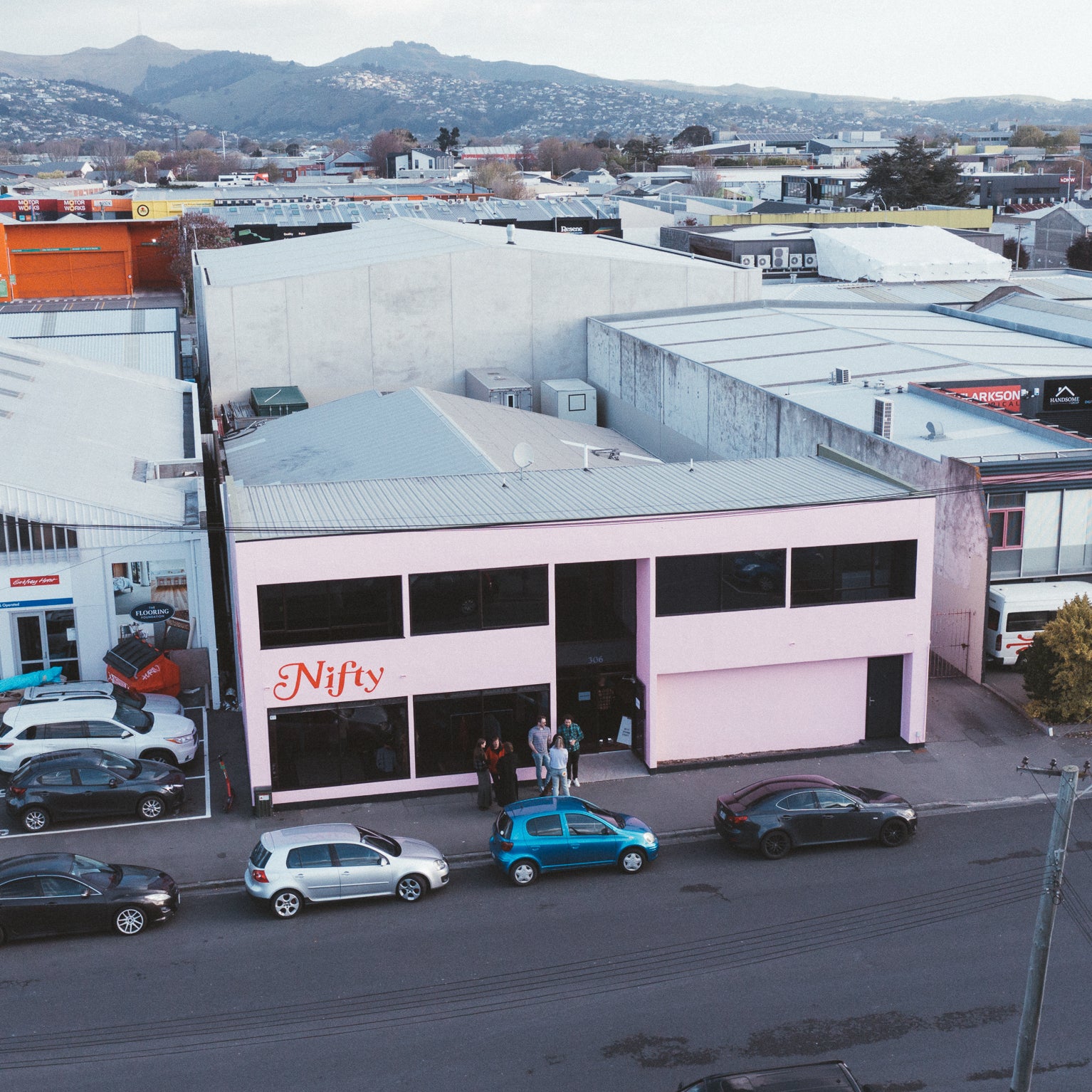 How vintage hunter Rosie Carroll always finds the 'good stuff'
July 24, 2023
This excerpt was written by Tyson Beckett (Stuff/Ensemble Article 26/02/2023)
With turn of the century fashions (that's the 21st century) coming back into vogue, it's interesting to note that younger fans enjoying the nostalgic styles for the first time are seeking out genuine vintage pieces rather than pulling on widely reproduced items.
Last year Trade Me's annual Circular Economy Report showed that 73% of Gen Z respondents said they would buy pre-loved items, and for many of that generation a more personalised sense of style is just one of the motivations behind such an approach. Vintage shopping also appeals to a desire for sustainable practices and an appreciation of thrifting as a lifestyle choice rather than something turned to because of economic necessity.
A proven openness to purchasing pre-worn is just one marker of a burgeoning domestic circular fashion economy. It's estimated that New Zealand's secondhand market is growing by more than 20% each year. Both are welcome statistics in light of the fact that 35 million kilograms of clothing get dumped in New Zealand each year.
One retailer helping shoppers of all ages discover their love of pre-loved clothing and seeking to divert some of that clothing from waste is Rosie Carroll, owner and operator of Ōtautahi/Christchurch consignment store and flea market Nifty.
Carroll founded The Nifty Markets in 2018 as a regular event before opening the brick and mortar space in October last year. She also runs the Instagram account @itsslowmo, which aims to challenge modern clothing consumption habits.
Carroll and her store wear their values loudly and proudly: emblazoned on the side of the bright pink Cashel St store is the phrase "Shop Local".
The 29-year-old says opening the store was a move reflective of her changing consumption habits, but that the experience has continued to shape her approach to dressing. "Now that I'm working with clothes every day, I've gotten really clear about what I love, what pieces speak to me and what pieces are better left for someone else to enjoy."
Read the full article here.