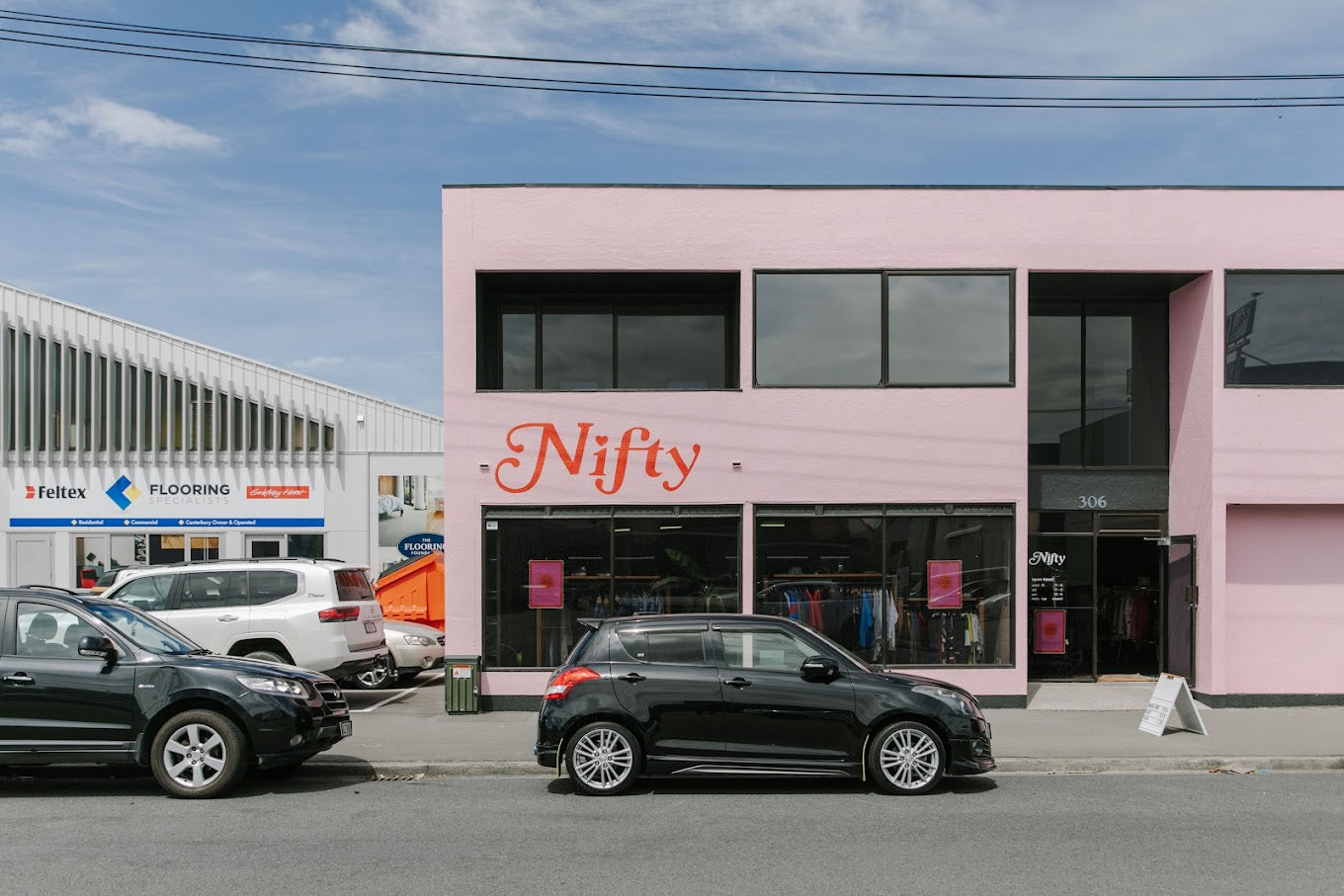 Welcome to Nifty
We love vintage & considered pre-loved clothing. We love it so much that we started a flea market dedicated to selling it.
Held every few months, sellers from around Ōtautahi (and beyond) have been coming to the flea to sell their curated vintage and pre-loved clothing since 2018.
In October 2022 we opened a store, so our lovely locals can now shop and sell pre-loved clothing with Nifty 6 days a week.

If there's one thing that we love as much as the clothes, it's the community that comes with it - Pop into the store and swing by one of our markets. We love to see new and familiar faces.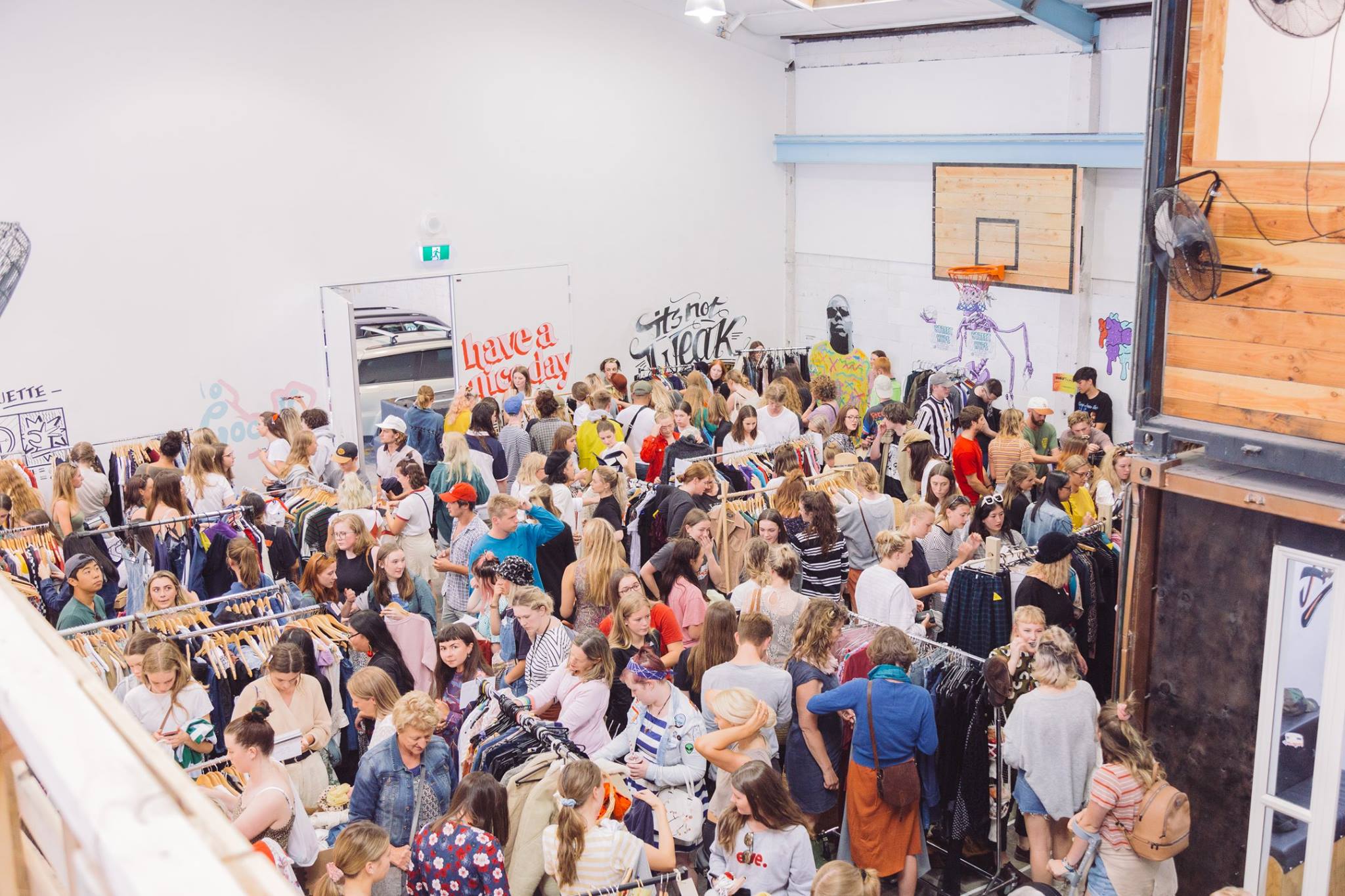 How It All Started
Having grown up in Ōtautahi, Rosie felt the city needed more spaces for young people to shop in a way that was fun, inspired, and didn't harm people and planet.

In June 2018, The Nifty Markets was born, the first market being held at Benny's Barber Shop in Sydneham (pictured).
The Nifty Markets was a space for local creatives and secondhand clothing sellers to sell their pieces, and a place for locals to shop fashion sustainably, support local business, and meet like minded folks.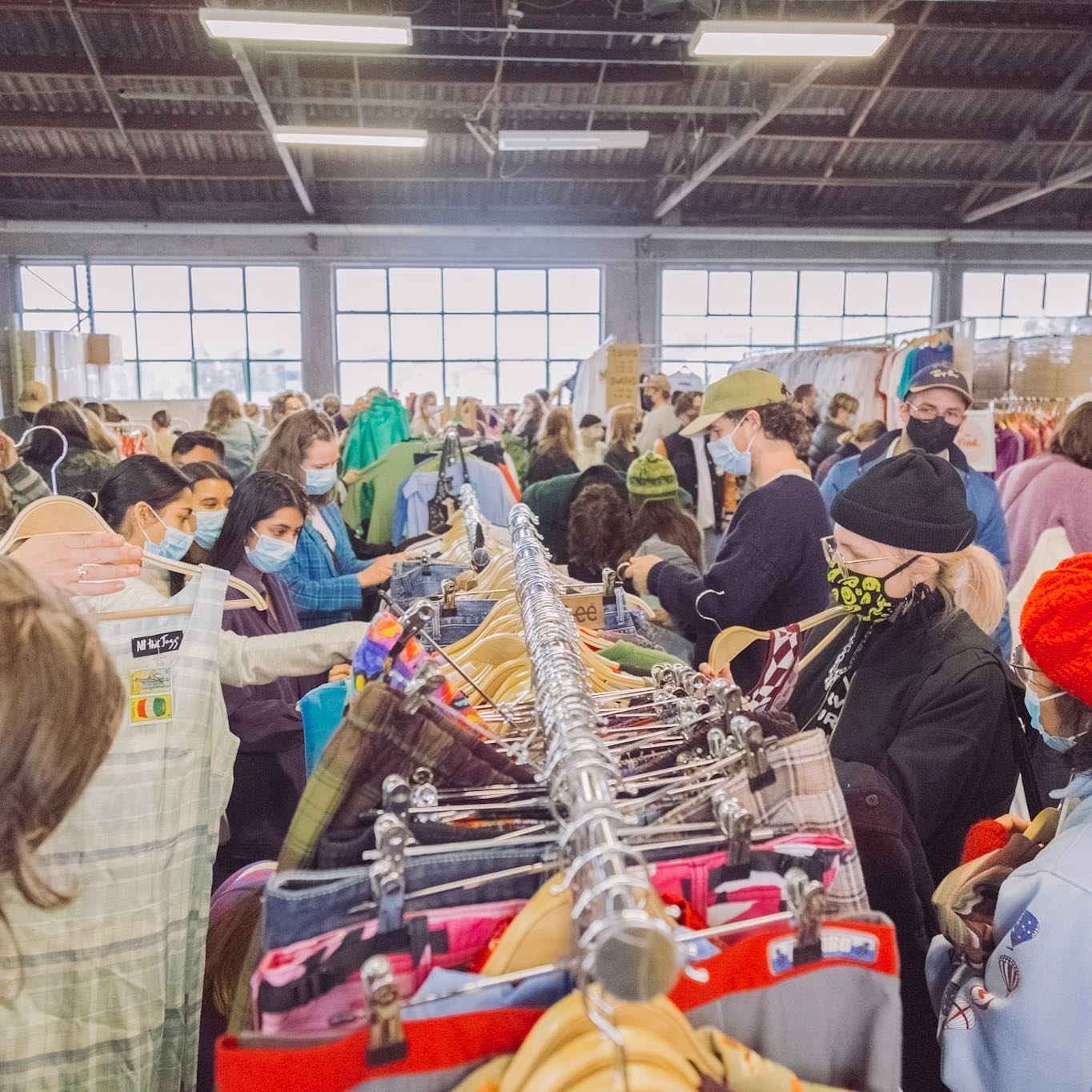 The markets continued to be held in various venues around the city such as; Isaac Theatre Royal and La Voûte (pictured).
In October 2022 Nifty took the leap to brick and mortar by opening a [pink] clothing consignment store in Cashel Street. The flea markets are now held out of our building, once a season. Upcoming markets dates are posted on our social media.


Consignment means that we sell clothing on behalf of others. We feel passionate about helping people find clothing they feel truly represents their style. The consingment model helps us to do this in a way that is ciruclar. You can sell your clothing in-store with us, and use the sales to purchase new clothes (or use it as cash). We strive to create a space where people can shop for clothing that truly represents their style. Learn more about the selling process here.


Nifty is now a team of three! Pop in to chat with Rosie, Bailey and Frankie.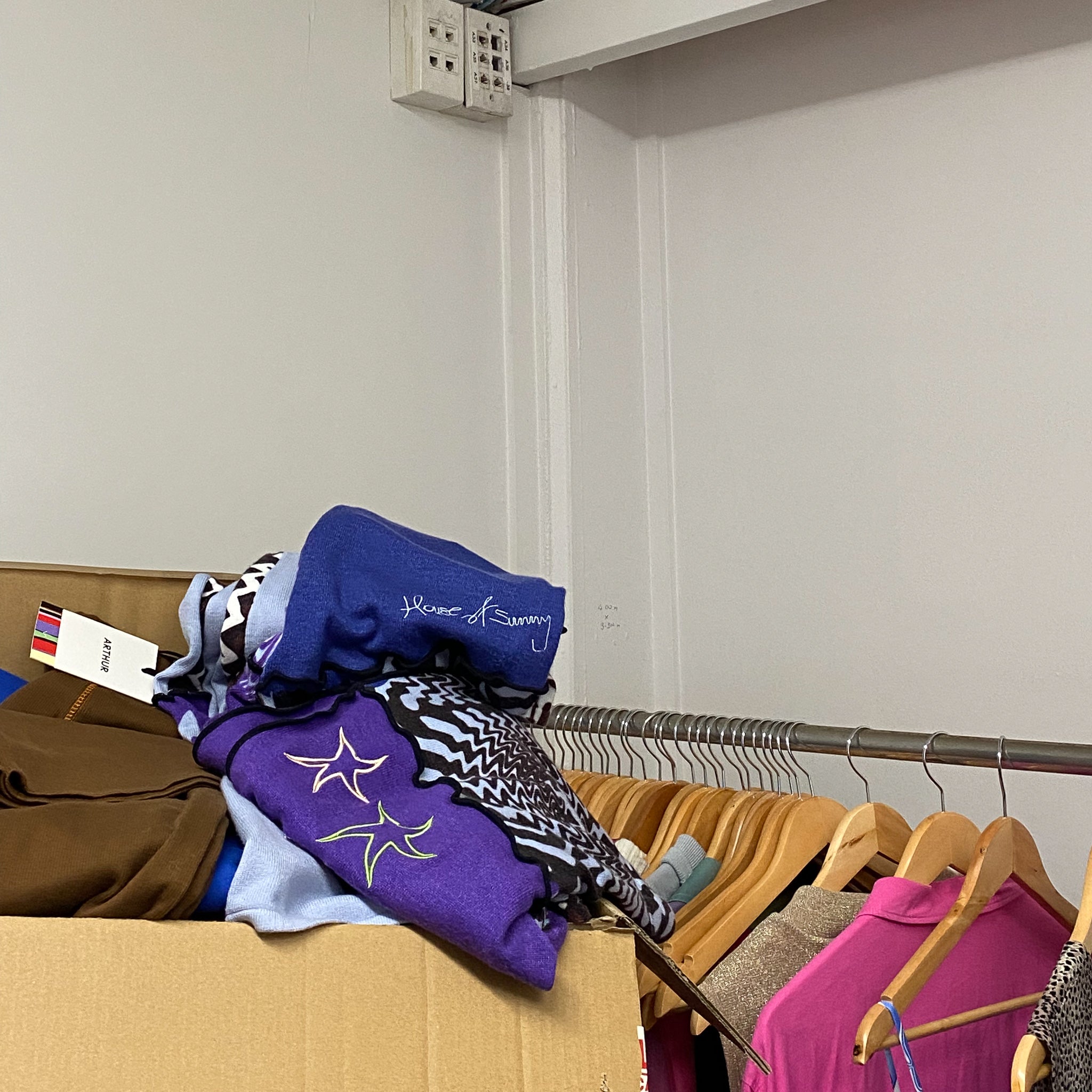 FAQs
What is Nifty?

We first started as a market back in 2018. In October 2022 we opened a consignment clothing store, so that we are more accessible to our customers! You can shop and sell vintage & pre-loved clothing at our store. Find more details on how to sell here.
Do you still run flea markets?
Yes! We hold our markets once every season (and sometimes more frequently!). The markets are now held at our Cashel Street location. We post upcoming dates on our website and social media channels.
How long will my order take to be shipped?
We post orders from Wednesday - Friday. Domestic shipping generally takes 1-3 days. Please note we are closed on Mondays and Tuesdays.
Do you offer returns or exchanges?
As all our items are pre-loved, one off items, we do not offer refunds or exchanges.

We try our best to list any imperfections on our secondhand, and vintage garments. If you are not happy with the condition of your order, please get in touch by emailing hi@niftymarkets.co.nz


Can I click and collect my order?
Yes. Select the click and collect option, and you'll receive confirmation from us once it's ready for pick up. Pick up is available during opening hours.



Do you ship internationally?
Yes, international shipping rates are calculated at check out.